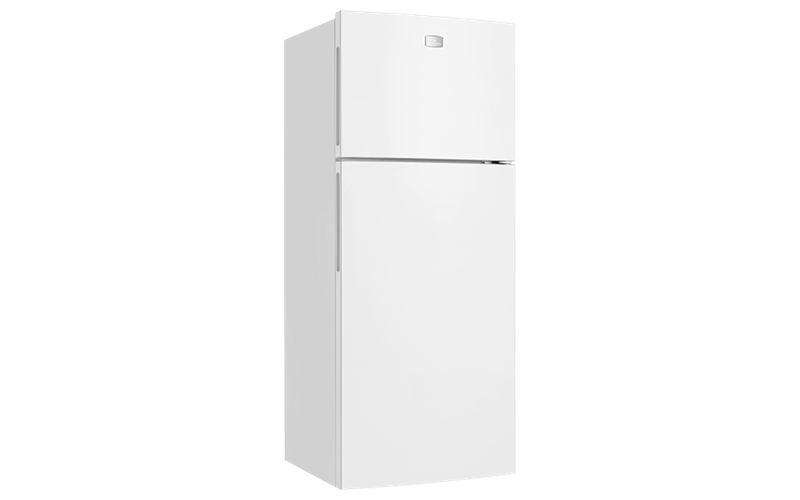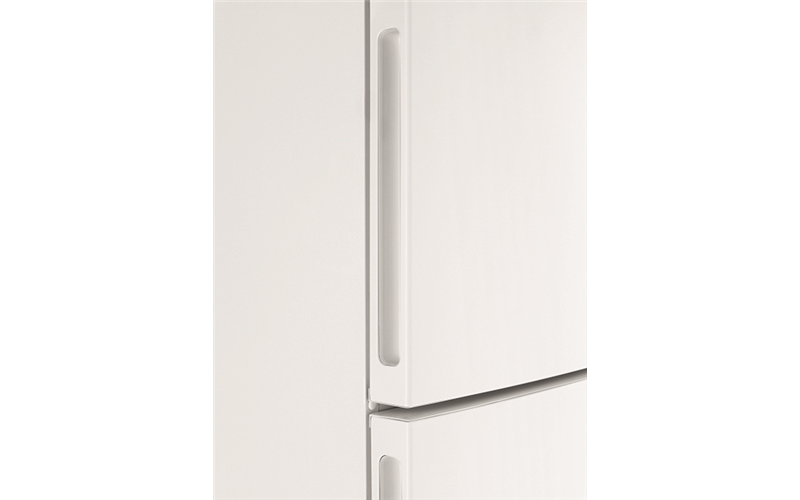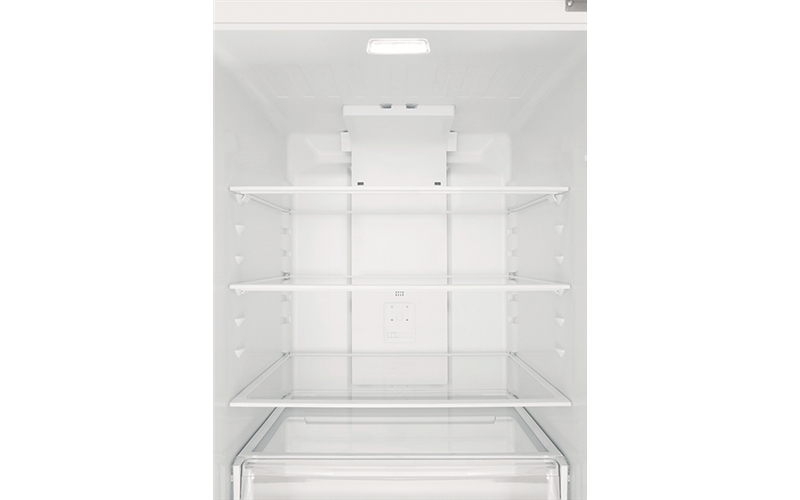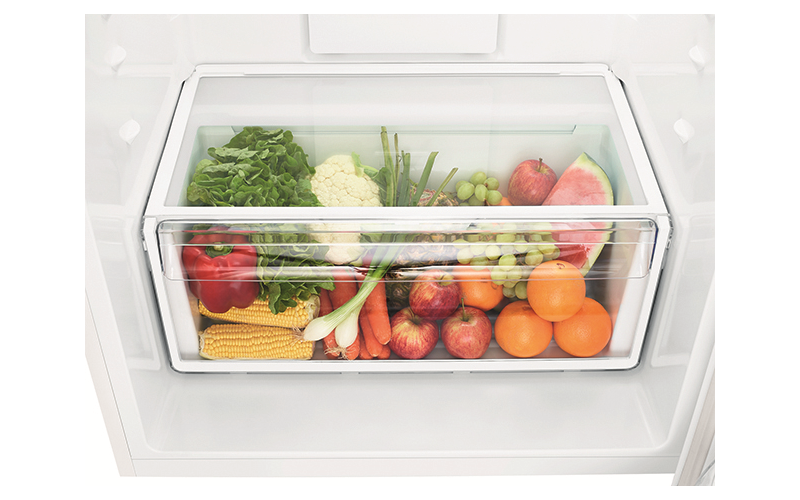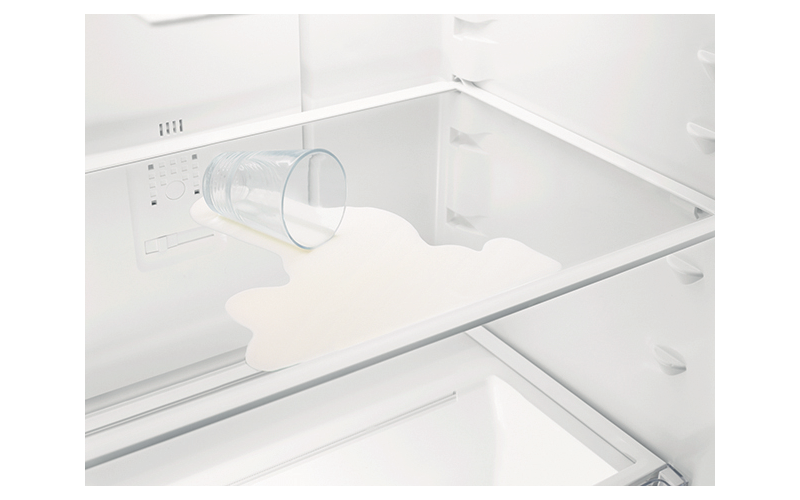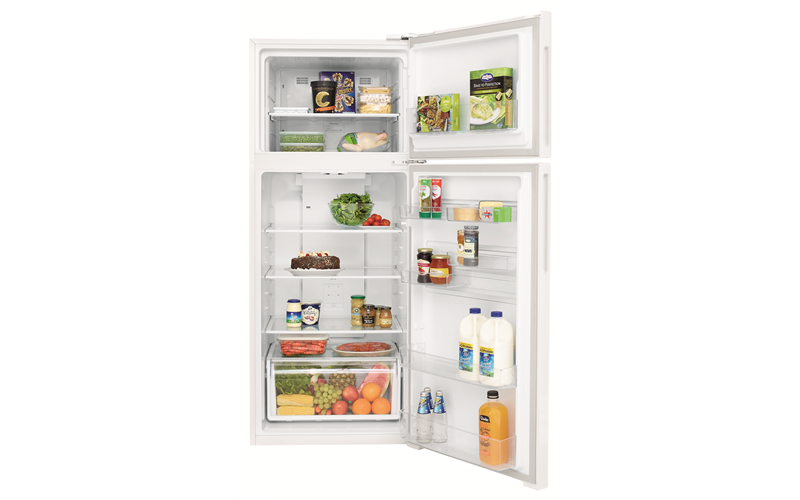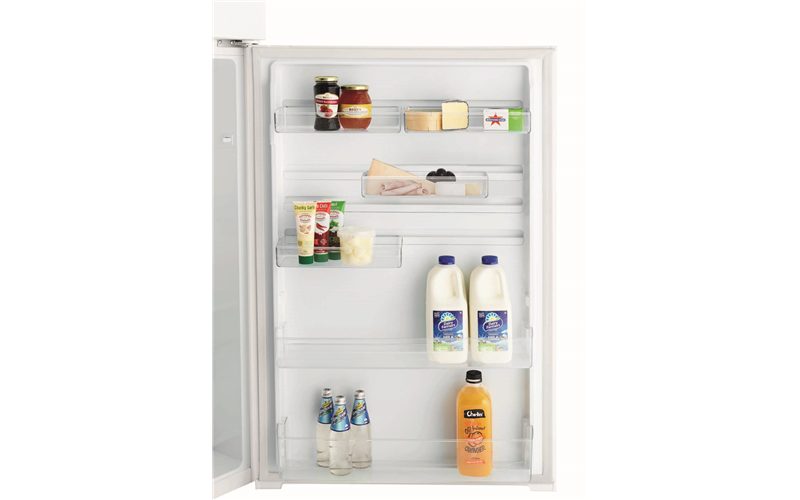 KTM4602WA
460L Top Mount Refrigerator
460L Top Mount Refrigerator
is rated out of
5
by
24
.
460 litre frost free top mount with white finish
Key Benefits
Convenient storage solution with FlexStor
Easily change the configuration of your fridge door to suit you.
Key Benefits
Fill your fridge the way you want to
The large fridge interior is big enough for even the largest items
Key Benefits
Easy access
The pocket handles allow easy access and make cleaning a breeze.
Key Benefits
Easy to clean
With handy features like SpillSafe glass shelves, easy to clean liner & fewer nooks and crannies makes the fridge a breeze to clean.
Key Features
Spillsafe™ glass shelves
FlexStor™ door bin storage system
Multi-flow Air Delivery
LED lighting
Full-width crisper
Pocket handle
Frost free
Full-width freezer door bin
Fridge door alarm
Rated

4

out of

5
by
Vikki_j
from
Mostly happy
Bought this fridge because it was the best fit for my kitchen, good size without being too bulky, simple but good design and a great price. I love everything about it EXCEPT for the crisper, it doesn't slide easily and you have to use two hands to open and close it. Very annoying when you're in a hurry! But the crisper is a good size. It has a good size freezer. Fridge is very quiet, hardly hear it. The crisper spoils an otherwise great fridge.
Date published: 2017-12-28
Rated

4

out of

5
by
Emily
from
Very Happy
Just bought this fridge and am very pleased with it. Had Kelvinators since I was a kid. Hope this one proves to be as reliable as the others have been. Am happy with the overall presentation. It seems strong and is a good size for two people and probably a couple more. Not big on big freezer as I buy my food mostly fresh, so this suits me. And that is better than not being able to see into the fridge if the freezer takes over where the eyeview is, which was a problem with a previous fridge. Still, the freezer is big enough. The energy rating is excellent and I noticed it has an efficient LED light. The crisper is a good size and slides well. Thank you Kelvinator for an excellent product.
Date published: 2018-10-11
Rated

4

out of

5
by
Gavos
from
Good fridge.
1. It keeps things cold. Good start after a month. 2. It's white and looks like almost any other white fridge. 3. Deeper and feels bigger internally than our previous fridge (bought 12 years ago) of approximately the same size. 4. Makes more noise that previous fridge. Not very much noise, and only noticeable at night, but still noticeable when something within the fridge decides it needs activating... Doesn't bother us however. 5. Delivery was easy and on time.
Date published: 2018-11-07
Rated

1

out of

5
by
brave one
from
Not happy with one important feature.
I sent a review earlier, but not sure if it went through. We wuld give a good review, except for the constant and very annoying beep regarding whether the fridge is level or not. We have tried to turn the legs, as advised in your brochure, but though the person is very strong, they could not be moved. Please give me some solution, (other than turning feet that will not budge), to this constant beeping, and I will then post a review in a better frame of mind.
Date published: 2018-11-15
Rated

3

out of

5
by
Rob 75
from
Had this delivered 2 days ago and........
I really like Kelvinator. They have a reputable name and the products look good. Unfortunately after having this delivered I am ready to return it. Maybe it will last me 10 years maybe not. The "maybe not" will more than likely be from taking to the Crisper Bin with an iron bar. Should have read Vicki J's review about how hard it is to pull out and push the crisper back in. Very very poor design for what could be a great Refrigerator :(
Date published: 2018-05-31
Rated

4

out of

5
by
Sandy W
from
Spacious door storage
I bought this fridge to replace a 32 year old kelvinator in my holiday house. It has good door storage although the shelves in the door could be a bit higher as 2 bottles of beer tumbled out and smashed. Also there are only 3 shelves in the fridge and my last fridge had 4. I hadn't realized that fact when I purchased the fridge. Now I will try and purchase an extra shelf which is rather annoying. Other than that all Ok
Date published: 2018-06-07
Rated

1

out of

5
by
ZEBBY
from
Not Cold
It does not get cold. It is factory set to a 1 to 5 degree average. The one I bought had 2 separate temperature controls. The one they sent me had none. It has air transfer controls. Sliders. You can not set the fridge to a temperature. This info was not given when the thing was purchased. It gets down to 1 degree then stops running until it gets up to 6 or 7 degrees then the motor struggles it down to 1 degree again. Get all the facts before you buy one. Make sure you get one with temperature controls. My daughter has a Kelvinator with temperature controls and she does not experience the problems I am having. I have just spent over $800 on a fridge that at times runs at a warmer temperature than the air outside it. Now I have a fight in front of me to get something done about it. Kelvinator refuse to get back to me despite 4 attempts to get an answer. This will be a nightmare in the summer. JUNK.
Date published: 2018-08-07
Rated

2

out of

5
by
kim c
from
inside freezer walls the material is very soft
First time it was used edge walls inside freezer dented very easily. Material very soft and not suited to large family wear and tear. Edges very dented now. Of course no-one did it knowingly. The shelves are hard to move positions. Hopeless system!!! Works ok but the bottom edge inside freezer casing looks like a train wreck now.
Date published: 2018-05-19
PRODUCT PROFILE
Domestic warranty details (yrs)

2
Additional domestic warranty to cover replacement of parts for the sealed refrigeration system (yrs)

3
Refrigerator Type

top mount
Exterior door finish

White
Exterior cabinet finish

white
Handle design

integrated
Fridge door opening

right
Cooling system

frost free
Freezer door opening

right
Refrigerant

R600a
DIMENSIONS
Total height (mm)

1718
Cabinet height (mm)

1705
Total width (mm)

699
Cabinet width (mm)

693
Total depth (mm)

730
Cabinet depth (mm)

641
Depth door open 90degree (mm)

1360
Food compartment capacity (gross in litres)

341
Total Gross Capacity (L)

460
Food compartment capacity (net in litres)

327
Freezer compartment capacity (gross in litres)

119
Total Net Capacity (L)

426
ENERGY
Energy Star Rating

3.5
Energy consumption (KWhr/yr)

385
REFRIGERATOR SYSTEM
Controls

manual
Controls location

internal
Door alarm

fridge